OUR MISSION
To make it easier for busy people to lose weight, shape up, and feel amazing, faster.
Welcome to Fitslim.
Fitslim is a leader in the emerging category of 'smart gyms'.
Our Fitslim 'pods' are the state-of-the-art exercise machines that make it all happen. They provide a unique clever-cardio training experience for busy people who want results – fast.
At Fitslim, we believe that everyone deserves to love their body – even people who don't have time for the gym.
It's why we're at the forefront of a movement reimagining the fitness journey for everyday Australians.
We hope you join us soon, so you can do 'the gym' differently too.
BOOK NOW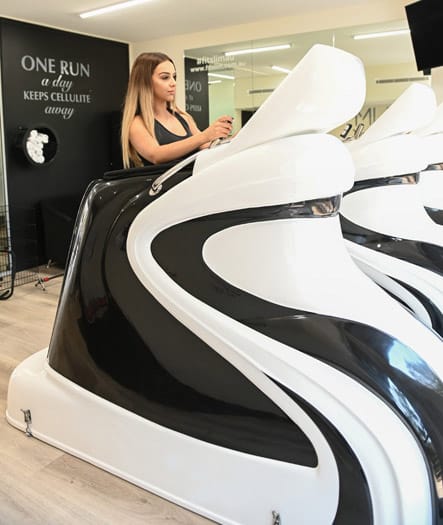 "Fitslim is based on a very simple idea:
that everyone deserves to love their body."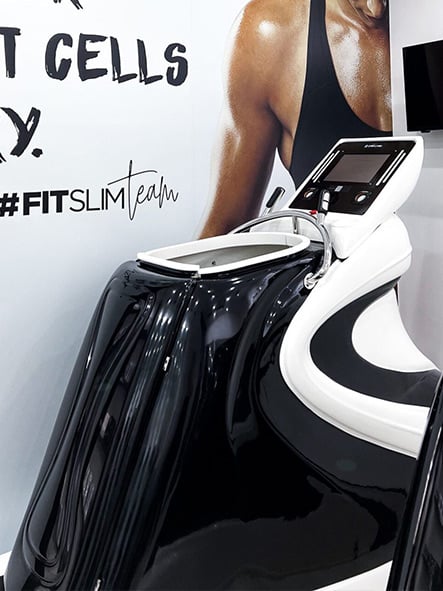 What is a 'Smart Gym'?
Smart gyms are a new type of gym that use science and data to deliver accelerated weight-loss outcomes in a safe, welcoming environment.
You can read more about how it works here.
Smart gyms are a feel-good alternative to the slow, hard grind of old-style gym membership.
The pace of modern life is incredibly fast. These days, many people struggle to find the time for old-style gyms.
Traditionally, getting fit has been a laborious process. It required long, demanding sessions many times a week in order to get any kind of result.
At Fitslim, you no longer need to be a 'gym junkie' to look good.
Fitslim's exclusive, proprietary technology brings genuine body transformation within easy reach of the average person.
We make it easier for busy people to slim down, tone up and feel amazing.
BOOK NOW