OUR VISION IS FOR A REIMAGINED FITNESS JOURNEY
We want to free busy people who care about their bodies from the unnecessary demands that old-style gyms still make on their time and money.
Complete the form below to know more and start your FitSlim franchise.
FitSlim Business Opportunities
FitSlim is a leading smart-gym on a mission to make it easier for people to slimdown, get fit and feel amazing!
We have two business opportunities, where you can become part of an established global brand and replicate the success that FitSlim Franchises and FitSlim Pods have achieved throughout Europe, Asia and North America.
FitSlim Pods – Find out More
FitSlim Franchise – Find out More
GROW YOUR BUSINESS WITH FITSLIM PODS
Are you looking to grow your business and stand out from your competitors?
Incorporate innovative technology from FitSlim into your business to diversify your streams of income and gain a unique advantage over your competitors.
The addition of a FitSlim Pod to your beauty, fitness or wellness studio is an excellent opportunity to attract new clients and re-engage your existing customer base.
All it takes is thirty minutes for one client to complete a session on a FitSlim Pod, enabling you to offer a high number of sessions to maximise the return on your investment.
Pitching this revolutionary weight loss programme will be a piece of cake as the benefits to clients include fast, visible results which can be achieved in just 30 minutes on the FitSlim Pod.
FitSlim Pods are leased for an initial 2 year term, making it an affordable way to grow your business.
FITSLIM PODS
FitSlim Pods fuse the mechanisms of a traditional treadmill with infrared-light therapy, colour therapy and vacuum resistance technology to accelerate the achievement of health, fitness and weight-loss goals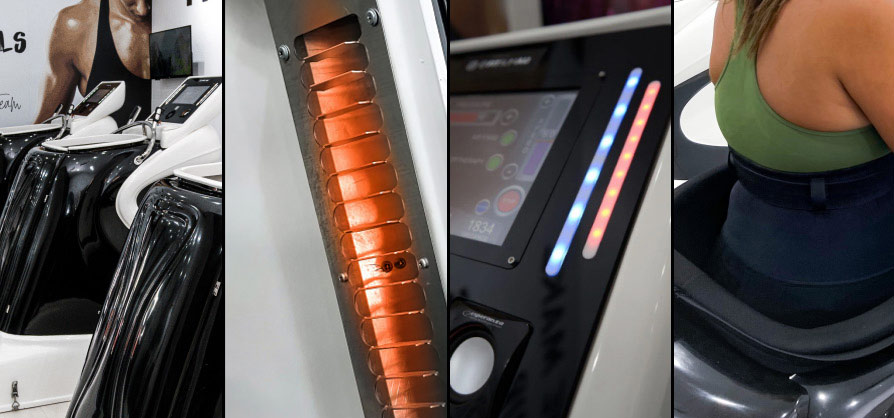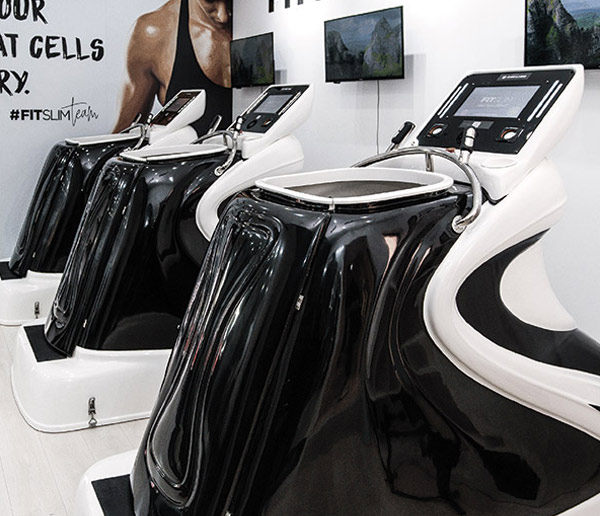 The Fitslim Difference
FitSlim is changing the way we workout and disrupting the old-fashioned, traditional gym and fitness industries.
Prior to the emergence of FitSlim, people could only dream of the elusive 'quick fix' that would whip them into shape without a substantial investment of time and energy.
While traditional machines rely heavily on dated technology, FitSlim Pods incorporate the latest developments in exercise science to offer users a superior exercising experience and minimise the duration of their weight-loss journey.
Business Model
The FitSlim business model is designed to:
PROPEL the growth of new franchises;
ENHANCE the prospects of existing franchises;
and SUPPORT the development of the FitSlim brand.
This comprehensive business model, proven to be successful on a global scale, serves to instill confidence in franchisees of their long-term success.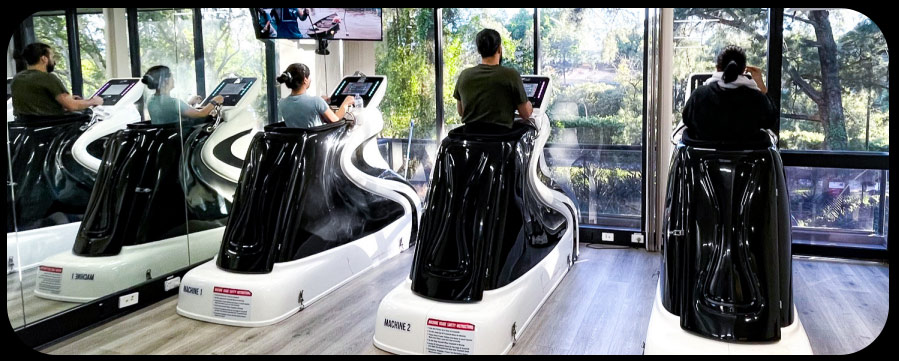 Join a thriving happy community
Words can't explain the happiness I get from going to FITSLIM! Literally been going there for two months and it's honestly been an amazing journey! Loosing weight has always been a challenge, but this machine has made things so much more easier that you just wanna keep coming back!
I recently joined the FitSlim Team and wow! I am loving the results.. with a crazy work schedule, it is a great way to release stress and keep my cardio up in less time. The staff are also very friendly, welcoming and motivating!
My experience at FitSlim Parramatta since the first day has been exceptional! I came in with a goal to lose weight and although I have only been in a few times I can feel it working. Kate and Bianca explained the machine in detail and make the experience of FitSlim feel so welcoming and motivating!